Sales of industrial fans & blowers, high pressure blowers, centrifugal fans, axial ventilators, roow and wall exhaust and supply fans, material handling blowers & radial fans, scroll cage fan ventilators, high temperature fans and blowers, New York Blower, Twin City Fan / Aerovent, Chicago Blower fans, Peerless Fans, Dayton Ventilators, Sheldons fans & blowers, Canarm Leader ventilators, IAP fans, Industrial Air. Quick ship of Chicago Blower canada industrial blowers, commercial ventilation fans, high temperature fan ventilators, pressure blowers and heat proof fans, industrial OEM fan blowers, roof and wall New York Blower ventilator fan exhausters, industrial ventilating and air-conditioning fan / blower wheels, HVAC pressure blowers, heating ventilation and air conditioning fans, process and OEM blowers, large custom built fan blowers, big ventilators, dust collector fans, combustion pressure blowers, oven circulation and exhuast fans, heat exchangers, industrial and commercial heating and cooling coils, aluminum, copper and stainless steel finned coils in Buffalo, New York.
Airfoil fan blowers in New York City; backward curved aerofoil and aerocline fan blowers with high temperature construction, low leakage, stainless steel SS316, SS316L, SS304, aluminum construction, explosion proof / spark resistant construction, Monel construction.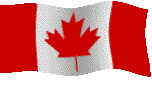 CB BLOWERS

CB Blowers Company is your sole source for industrial and commercial heating, ventilation and air-conditioning (HVAC) equipment, high pressure blowers, industrial fans and ventilators, high temperature oven fans and blowers, centrifugal and axial blowers and fans. We offer engineered solutions, packaged fans, blowers, ventilators and custom industrial ventilation equipment. Our specialties include:

CB Blowers is the Ontario sales representative for:


TYPICAL INDUSTRIES / APPLICATIONS FOR CANADA BLOWER FANS

General HVAC (exhaust, filtration, return and supply air of commercial buildings), Automotive, Fertilizer, Metal & Mineral Processing, Pulp & Paper, Petrochemical, Pharmaceutical, Power, Water & Wastewater Treatment

We have an extensive network of cost effective suppliers. Good prices... Great value.


---
Canada Blower
i
ndustrial regenerative pressure blowers, ILG commercial fans, high-temperature centrifugal and axial blowers, high pressure side channel blowers, OEM fans, roof and wall exhausters, ventilation equipment, HVAC, heating ventilating and air-conditioning equipment,
Canada Blower
process and O.E.M. blowers, custom built fans, ventilators, dust collection and combustion pressure blower fans.
Two major types of high temperature fans - centrifugal and axial fans:

Centrifugal Fan Wheels:

* Multiblade forward curved fan wheel. This type of wheel is usually specified where there is a necessity for large volumes of flow against low to medium static pressure requirements. The forward curve blade is that it delivers the same volume of air as either the backward or radial blade wheel, at a lower fan speed, which is important due to wheel stresses at elevated temperatures. This fan is the most common type used in all types of heat treatment operations except where a buildup of material on the blades could occur, as wheel unbalance would result.

* Radial Blade, paddle wheel type fans. This type of wheel is usually specified where there is a necessity for medium volumes of flow against medium to large static pressures. The paddle fan wheel is considered a self cleaning type of wheel. It could be used where there are various materials or dust in the air stream. Due to its structurally strong design, it is used in many heat treatment applications at very high temperatures where maximum fan longevity is desired.

Axial Blade Wheels:

* The axial blade wheel is usually specified where there is a need for very large volumes of flows against low static pressure. Axial wheel like the multi-blade forward curve type wheel could cause an axial fan to deliver different air volumes at the same static pressure, if the total pressure requirement of the fan system was underestimated. This type of fan is ideally suited where a large volume of flow is required with a minimum of duct work and is used extensively for small and large furnaces, such as aluminum annealing.

www.ventilating.com www.fanblower.com www.highpressureblower.net www.industrialblowerfan.com www.industrialfanblower.net www.industrialfanblower.com www.pressureblower.net www.northernindustrialsupplycompany.com www.industrialpressureblower.com www.tenderall.com www.chicagoblowercanada.com www.cbblower.com www.buffaloblower.com www.buffalofan.com www.nis-co.com www.canadianblower.com www.olegsystems.com www.canadablower.com www.abbblower.com www.acmefan.net www.industrialblower.net www.fansandblowers.net www.americanblower.net www.barryfan.com www.cincinnatifan.net www.canadafans.com www.barryfan.net www.pennbarry.net www.pennfan.net www.tcffan.com