Sales of industrial fans & blowers, high pressure blowers, centrifugal fans, axial ventilators, roow and wall exhaust and supply fans, material handling blowers & radial fans, scroll cage fan ventilators, high temperature fans and blowers, New York Blower, Twin City Fan / Aerovent, Chicago Blower fans, Peerless Fans, Dayton Ventilators, Sheldons fans & blowers, Canarm Leader ventilators, IAP fans, Industrial Air. Quick ship of Chicago Blower canada industrial blowers, commercial ventilation fans, high temperature fan ventilators, pressure blowers and heat proof fans, industrial OEM fan blowers, roof and wall New York Blower ventilator fan exhausters, industrial ventilating and air-conditioning fan / blower wheels, HVAC pressure blowers, heating ventilation and air conditioning fans, process and OEM blowers, large custom built fan blowers, big ventilators, dust collector fans, combustion pressure blowers, oven circulation and exhuast fans, heat exchangers, industrial and commercial heating and cooling coils, aluminum, copper and stainless steel finned coils in Buffalo, New York.
Airfoil fan blowers in New York City; backward curved aerofoil and aerocline fan blowers with high temperature construction, low leakage, stainless steel SS316, SS316L, SS304, aluminum construction, explosion proof / spark resistant construction, Monel construction.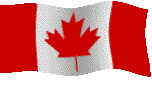 CB BLOWERS

CB Blowers Company is your sole source for industrial and commercial heating, ventilation and air-conditioning (HVAC) equipment, high pressure blowers, industrial fans and ventilators, high temperature oven fans and blowers, centrifugal and axial blowers and fans. We offer engineered solutions, packaged fans, blowers, ventilators and custom industrial ventilation equipment. Our specialties include:


CB Blowers is the Ontario sales representative for:



We have an extensive network of cost effective suppliers. Good prices... Great value.


---
Canada Blower Vaneaxial Fans are designed for high pressure ventilation and industrial process applications. Fan uses include heat, smoke and fume removal; process drying with ambient or pre-heated air; comfort and process cooling and general ventilation. All applications can be handled in either supply or exhaust configurations. Numerous modifications and accessories make the Vaneaxial Fan suitable for a wide range of systems.

In applications where equipment space is at a premium, the compact flow-through design of the Vaneaxial Fan can reduce system space requirements by more than 50% over conventional centrifugal fans. The straight, in-line design eliminates the need for costly, space-consuming transitions, elbows and inlet boxes.

Canada Blower Vaneaxial Fans feature cast aluminum airfoil wheels in all sizes. Generous hub-to-blade-tip diameter ratios optimize total performance while maximizing static pressure generating capability. Direct driven Canada Blower Vaneaxial fans feature unique variable-pitch selection capability. Specific blade-pitch angles, unique for each application, are used in the fabrication of each direct-drive Vaneaxial wheel. Unique axial wheels allow the direct driven Vaneaxial Fan to exactly match system requiremens while optimizing operating efficiency.

Canada Blower Vaneaxial Fans provide relatively large volumes of air (to 100,000 CFM) at high static pressure (up to 6" WG).