Sales of industrial fans & blowers, high pressure blowers, centrifugal fans, axial ventilators, roow and wall exhaust and supply fans, material handling blowers & radial fans, scroll cage fan ventilators, high temperature fans and blowers, New York Blower, Twin City Fan / Aerovent, Chicago Blower fans, Peerless Fans, Dayton Ventilators, Sheldons fans & blowers, Canarm Leader ventilators, IAP fans, Industrial Air. Quick ship of Chicago Blower canada industrial blowers, commercial ventilation fans, high temperature fan ventilators, pressure blowers and heat proof fans, industrial OEM fan blowers, roof and wall New York Blower ventilator fan exhausters, industrial ventilating and air-conditioning fan / blower wheels, HVAC pressure blowers, heating ventilation and air conditioning fans, process and OEM blowers, large custom built fan blowers, big ventilators, dust collector fans, combustion pressure blowers, oven circulation and exhuast fans, heat exchangers, industrial and commercial heating and cooling coils, aluminum, copper and stainless steel finned coils in Buffalo, New York.
Airfoil fan blowers in New York City; backward curved aerofoil and aerocline fan blowers with high temperature construction, low leakage, stainless steel SS316, SS316L, SS304, aluminum construction, explosion proof / spark resistant construction, Monel construction.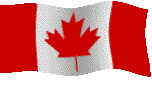 CB BLOWERS

CB Blowers Company is your sole source for industrial and commercial heating, ventilation and air-conditioning (HVAC) equipment, high pressure blowers, industrial fans and ventilators, high temperature oven fans and blowers, centrifugal and axial blowers and fans. We offer engineered solutions, packaged fans, blowers, ventilators and custom industrial ventilation equipment. Our specialties include:


CB Blowers is the Ontario sales representative for:



We have an extensive network of cost effective suppliers. Good prices... Great value.


---
Square Fans combine heavy-gauge, industrial construction with the convenience and economy of a direct-drive design for tight footprints. Square Fans are designed for clean-air applications including pneumatic conveying, product drying, product cooling, supply air and exhaust on the clean-air side of dust collection systems. Square fans are available in compact Arrangement 4 direct drive configuration.Axial flow Buffalo Blower ventilators have blades that force air to move along the shaft about which the blades rotate. Axial fans blow air across the axis of the fan, linearly, hence their name. This type of fan is used in a wide variety of applications, ranging from small cooling fans for electronics to the giant fans used in wind tunnels.
Buffalo Blower Duct TubeAxial and VaneAxial Fans for variable volume air handling applications utilize adjustable pitch high efficiency aerofoil aluminum props to provide optimum performance. Buffalo Blower Type VPS Adjustax have an internal blade pitch adjustment, which allows to bring variable air volume capability for air conditioning, heating and ventilating applications.
Clamshell Design Vaneaxial Fans are used primarily in applications where ready access to the interior of the fan is desired. The entire bearing assembly can be removed quickly and easily, without removing the fan from the stack. Heavy duty pillow block anti-friction bearings with split inner cylinder are standard. Clamshell design vaneaxial fans are avaiable with steel wheels and aluminum wheels.